---
1oz Mixed Material Airless Jar

  Visit HCP Packaging
  Questions? Call us at 929-562-1902

Height x Diameter
1.2 in x 3 in
Estimated Lead time
Select a color option to see lead time.
Join or login to see more
Join for free
or
Login
Warehouse Location
South Korea
Production Location
South Korea
Additional Details
---
For easy 'on-the-go' application, this highly portable airless compact-style jar has a full-size mirror in the cover and a low ergonomic profile (ø75 x 29.8mm) despite its generous 30g capacity.
Suitable for liquid foundation or hybrid skincare/cosmetic products such as tone-up cream.

To reduce packaging waste, this item is available with a snap-on refillable unit for sustainable credentials.

The airless dispensing system has a self-sealing orifice to minimise air contact for effective product preservation, preventing liquid formula from drying out.

As with all Airless Compacts, this item offers excellent hygiene due to reduced risk of contamination.

A precise dosage control of 0.2cc is achieved via a wide palette press with great product evacuation to limit waste.
Material: PP, ABS, PE


Recyclability
Compatibility with existing recycling systems, assessed with focus on US & CA.
Learn more


Recycled Content
Commercial-ready use of recycled materials. *Supply for specific order quantities to be confirmed with quote request



Bio-based Materials
Use of plant-based materials, including plant-based bioplastics.


Refill Ready
Designed for reuse with minimum 10x refills.


Material Efficiency
Low pack weight ranking in top 25% relative to other packs of same fill capacity.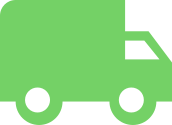 Transport
Distance from manufacturing site to your factory, impacting carbon emissions.
Join or login to see more
Join for free
or
Login