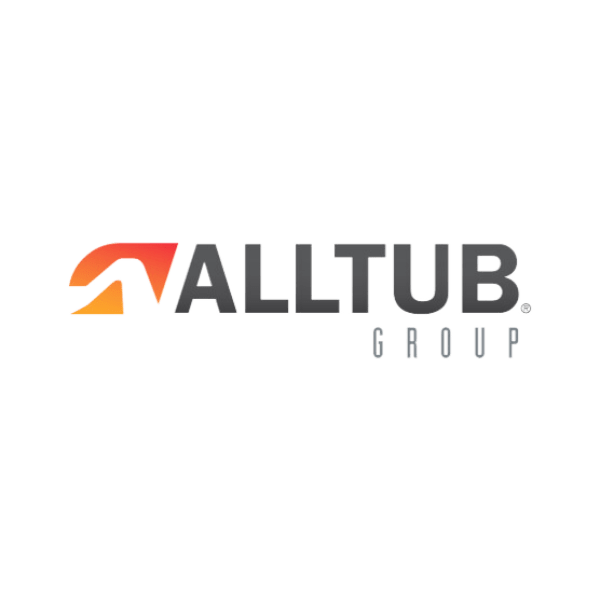 Alltub
A History of Excellence in Aluminum
Alltub is a premier global manufacturer specializing in cutting-edge aluminum tubes that redefine packaging excellence. With an unwavering focus on precision engineering and craftsmanship, our aluminum tubes offer unparalleled performance, ensuring your products remain protected and pristine. Embracing sustainable practices, we take pride in delivering recyclable aluminum solutions that resonate with environmentally-conscious consumers.
Our extensive array of aluminum tubes caters to a wide spectrum of industries, providing optimal packaging solutions for pharmaceuticals, cosmetics, food, and more. Elevate your brand with a seamless blend of functionality and sustainability. Step into a realm of innovation and explore the endless possibilities our aluminum tubes offer for your packaging needs.
Cosmetic Packaging
Pharmaceutical Packaging
The Green Tube
About Us
HQ Location
Amsterdam, Netherlands
Manufacturing Locations
Santa Clara, Mexico
Saumur, France
Cividate Al Piano, Italy
Kolin, Czech Republic
Kirchheimbolanden, Germany
Langenfeld, Germany
A History of Excellence in Aluminum
As the world's leader in aluminum squeeze tubes, Alltub holds an impressive global market share of over 10%, soaring to over 20% in Europe and North America. With extensive expertise in pharmaceutical, cosmetic, food, and industrial sectors combined with our tubes' exceptional protective barrier properties, Alltub's aluminum squeeze tubes are the perfect solution for your next project.
With six strategic production sites and a robust global sales network, we are the ideal partner for top-quality aluminum packaging solutions. Providing a vast catalog of aluminum squeeze tubes and closure options, Alltub produces over 1.4 billion units annually, catering to local and international clientele. Trust in our experience, history, and commitment to excellence as we redefine the packaging industry with innovative solutions.
Values-Driven Excellence: A Global Quality Commitment
Our mission is simple yet powerful: to be your ultimate partner in delivering added value in aluminum packaging through exceptional standards and dedicated employees, ensuring you receive nothing but the best service and products.
At the heart of Alltub's ethos are our core values: respect, discipline, teamwork, and trust. These values guide us in every decision we make, regardless of where we operate, and ensure a relentless commitment to integrity.
When you choose Alltub, you're not just choosing a packaging company; you're choosing a values-driven partner invested in your success. Our passion for excellence and customer-centric approach will shine through in every interaction and product we deliver. Together, we can build a future defined by integrity, innovation, and success.
UNRIVALED CAPABILITIES
ALLTUB stands out with its unique capabilities that encompass a wide spectrum of services. From captivating artworks featuring glitter, pearlescent, metallic, and matt lacquers to a diverse range of designs and decorations, we cater to every customer's requirements, including droplet and vignette effects.
Our expertise extends to developing innovative caps with over 600 reference caps, all aluminum caps and unique decoration options available. With unrivaled know-how and technical prowess we are committed to consistently improving our offering to our customers.
Our Sustainability Initiatives
The 100% Recyclable RoyAl and OctAlu Caps
At Alltub, we are deeply committed to sustainability and addressing a common issue with tube packaging became a priority for us - the cap.
Introducing the new RoyAI and OctAlu caps by Alltub, now allowing your tube to achieve true 100% sustainability and recyclability. With these all-aluminum caps seamlessly combined with our aluminum squeeze tubes, we present a fully recyclable packaging solution for your upcoming product. Embrace this eco-friendly option without compromising on aesthetics or functionality, making it a responsible and elegant choice for your packaging needs. Together, we can contribute to a greener future while delivering the utmost in quality and innovation.
Eco-Innovation At Its Best - The Green Tube
As part of our never ending pursuit of innovation and sustainability, Alltub is proud to introduce the award winning Green Tube. A 100% recyclable aluminum tube made from 100% recycled aluminum. 95% of the aluminum comes from PCR (post-consumer recycled) materials generated by consumers or businesses while the remaining 5% comes from PIR (post-Industrial Recycled) materials which include scrap material from aluminum tube and aluminum slug suppliers.
With no impact on the look, feel or performance of the aluminum tube and with a 50% reduction in the CO2 footprint compared to virgin aluminum, The Green Tube meets customers' requirements regardless of the content all while being a great option for the environment.
100% Recyclable
100% Recycled Aluminum
Aluminum Caps Available
Same Look, Feel and Performance as Virgin Aluminum
ETMA 2023 Aluminum Tube of the Year
50% CO2 Footprint Reduction
ALUMINUM: SHAPING A SUSTAINABLE FUTURE
The focus on sustainable packaging is ever increasing and aluminum represents an important and exciting solution on this journey. As Earth's third most abundant element, aluminum is widely available, has excellent properties and can be infinitely recycled with no effect on material properties.
Its lightweight nature allows for efficient content-weight ratios and helps to reduce transportation costs and emissions. Resistant to corrosion and air transfer, it protects products from harmful elements all while being recycled for just 5% of the energy it would require to produce virgin aluminum.
100% Recyclable
Aluminum products can be recycled easily and require little energy to provide the material with a new lease of life.
100% Re-Usable
75% of all Aluminum ever produced is still in use today thanks to its recyclability and material properties.
Infinitely Recyclable
Aluminum is infinitely recyclable with no effects on material integrity or properties.
Lightweight Material
Lightweight with high integrity and no loss in performance helpd reduce energy and emissions from transportation.
Cap Development and Decoration
Alltub is your ultimate destination for top-quality aluminum squeeze tubes and innovative caps! As a world leader in the industry, we take pride in our ability to create custom caps with beautiful printed artwork and unique designs, tailored to your specific needs.
With over 600 reference caps available for our tubes, along with various thread and varnish options, including the cutting-edge RoyAL and OctAlu, which are 100% aluminum caps, we offer unmatched versatility and style. Along with our unrivaled decoration capabilities, ensuring seamless artwork from cap to tube. You can trust us to deliver stunning and personalized packaging solutions that truly stand out.