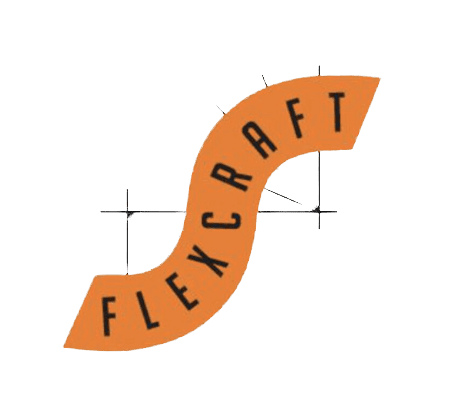 Flexcraft
High Quality Supplier of Sustainable Packaging
Flexcraft is a leading manufacturer of both stock and custom bottles and closures for the food & beverage, medical, consumer, personal care, and pet care markets. We specialize in the design, development, and manufacturing of high-volume PET and HDPE. As a customer focused business, we are dedicated to providing the highest levels of quality and service in the industry.
Our state of the art, 200,000 sq ft facility is located in Neptune City, NJ, allowing us to efficiently serve multiple different major markets.
Spice Containers
Beverages
Household Cleaners
Personal Care
PET Bottles
HDPE Containers
About Us
HQ Location
New Jersey, USA
Manufacturing Locations
Neptune City, New Jersey
Facility Size: 200,000 sq ft
PET SPICE BOTTLES
Flexcraft is renowned for its exceptional capabilities in producing high quality PET spice bottles. Our PET Spice bottles are made with up to 25% PCR content, ensuring eco-friendliness at competitive prices. GMP compliant, automated production lines guarantee consistency, while eco-conscious packaging minimizes waste. With short lead times and a range of applications, including spices, seasonings, snacks, and more, Flexcraft's PET spice bottles, stand as the ideal choice for your packaging needs.
Juice and Beverage Containers
Flexcraft excels in creating PET bottles for juices and beverages. With cutting-edge technology and a strict commitment to quality, they produce PET bottles that offer superior clarity, durability, and product visibility. These bottles are an ideal choice for juices and beverages, providing a combination of aesthetics and functionality that ensures freshness and appeal, making Flexcraft an exceptional choice for your beverage packaging needs.
PET & HDPE Food Containers
With up to 50% post-industrial regrind, competitive pricing, and eco-friendly sealed polybag packaging, our PET food containers are an excellent choice for food storage. Our GMP compliant, automated production lines ensure consistency, and short lead times make them readily available.
Options like our 160oz PET handleware jug, with large 110 mm neck openings, make for easy filling and dispensing. Along with flat and dispensing caps, they are perfect for spices, cheeses, snacks, and more, making them an ideal replacement for existing PVC containers, all marked with the #1 recycling symbol.
HOUSEHOLD CLEANERS
Flexcraft's containers are a versatile and eco-friendly choice for household cleaners. With precision engineering, they ensure secure storage and easy dispensing, making them ideal for a range of cleaning solutions.
Our bottles and F-style jugs are made with PCR material and are recyclable, making them a reliable choice for environmentally conscious consumers. When you choose Flexcraft, you're not only choosing convenience but also supporting a greener, cleaner future.
PERSONAL CARE CONTAINERS
Flexcraft's HDPE and PET bottles are perfect for personal care applications, including shampoo, conditioner, and similar products. Our containers offer exceptional durability, ensuring the safe storage of liquids and lotions.
With leak-resistant designs and precise dispensing options, they provide a convenient and mess-free experience for users. Our commitment to quality and eco-friendly practices makes Flexcraft an excellent choice for brands looking to combine performance and sustainability in the personal care industry.With leak-resistant designs and precise dispensing options, they provide a convenient and mess-free experience for users. Our commitment to quality and eco-friendly practices makes Flexcraft an excellent choice for brands looking to combine performance and sustainability in the personal care industry.
INDUSTRY LEADING MOLDING EXPERT
Blow molding is a process used for the creation of hollow plastic parts such as bottles, containers, tanks, and other primary packaging components. Custom blow molding is widely used in today's consumer product manufacturing, pharmaceutical, aerospace, industrial and automotive industries. Flexcraft's experienced team of engineers and technicians are well prepared to handle any project from design to final production and help to bring your product to life on the shelf.
Extrusion Blow Molding
Flexcraft's exceptional Extrusion Blow Molding (EBM) capabilities utilize cutting-edge shuttle technology to ensure flexibility for both custom and high-volume projects. Automated systems guarantee efficient production of custom containers using diverse materials including PP, PETG, and HDPE. For larger parts, our precise Accumulator Head machines are ideal, preventing gravity-based defects. Mold Cavitation is 1-12.
Injection Stretch Blow Molding
Our investment in cutting-edge machinery enables us to provide cost-efficient, fully automatic production of custom PET bottles using Single Stage Stretch Blow Molding. Utilizing state-of-the-art servo-driven technology, we create flexible production capabilities and eliminate preform damage, ensuring clarity and quality for a diverse range of applications including cosmetics, pharmaceuticals, and more.
Injection Molding
With Flexcraft's state of the art machines, ranging from 35-310 tons, our capabilities include everything from short run prototyping to high volume production of millions of parts per year. We are well versed in scientific injection molding and validation, and have the experience necessary for today's most complex requirements.
OUR COMMITMENT TO EXCEPTIONAL QUALITY
Flexcraft is an ISO 9001:2015 certified plastics molding company. Our full time quality assurance department works directly with our production personnel to ensure that our customers consistently receive the highest quality products possible.
Our extensive and detailed quality procedures are custom tailored for every product we produce to follow each part from machine set-up to final packaging for the best traceability possible. To help guarantee that all critical product specifications are met, our quality assurance managers and machine operators are trained to use a wide range of high tech inspection devices and follow strict guidelines to provide you with the best service available in the industry.
Our Sustainability Initiatives
CLOSING THE LOOP: SUSTAINABILITY THROUGH RECYCLING
Offering solutions to one of the world's most pressing environmental issues, the leading innovators at Flexcraft work with entrepreneurs on financial, technical and expert resources to manufacture eco-friendly bottles. We help get those recyclable bottle solutions to store shelves, through the recovery system and back into the supply chain.
We have successfully manufactured bottles containing up to 100% PCR (post consumer regrind) and when possible -and allowed by customer specifications- we also have equipment that allows for closed loop recycling. This reprocessing of 100% of our in-process generated scrap, means that any bottles or excess materials will be ground up and turned back into a new bottle.
100% Recyclable Material
Recycled bottles can be made into a number of different products
100% PCR Options
Bottles can be made with up to 100% recycled materials
Closed-Loop Recycling
Flexcraft recycles 100% of in-process generated scrap for use in new bottles
Eco-Friendly Alternatives for a Better Tomorrow
Flexcraft is dedicated to driving sustainable change in the packaging marketplace. As the importance of sustainability continues to grow, customers are prioritizing and choosing options which minimize environmental harm and maximize sustainability.
Flexcraft wants sustainable options to be readily available for everyone which is why we specialize in developing recyclable packaging alternatives like our 160oz PET Jug. Typical packaging like this is made from PVC and not easily recyclable for consumers. We aim to replace these containers with high quality, beautiful and fully recyclable options. By offering eco-friendly alternatives, we empower customers to make environmentally conscious choices while reducing waste and promoting a greener tomorrow.