---
1oz Mixed Material Airless Jar

  Visit HCP Packaging
  Questions? Call us at 929-562-1902

Height x Diameter
1.9 in x 2.3 in
Estimated Lead time
Select a color option to see lead time.
Join or login to see more
Join for free
or
Login
Warehouse Location
South Korea
Production Location
South Korea
Additional Details
---
A single wall Airless Jar available with a variety of interior constructions and overcap options; ideally suited to mid-high viscosity formulas such as lotions and creams.
Offering controlled dosage, airless jars are a high-performance packaging choice that both protects the formula from contamination and hygienically dispenses skincare products.

Also available in 0.30ml dosage.
Material: PETG, PP, PE


Recyclability
Compatibility with existing recycling systems, assessed with focus on US & CA.
Learn more


Recycled Content
Commercial-ready use of recycled materials. *Supply for specific order quantities to be confirmed with quote request



Bio-based Materials
Use of plant-based materials, including plant-based bioplastics.


Refill Ready
Designed for reuse with minimum 10x refills.


Material Efficiency
Low pack weight ranking in top 25% relative to other packs of same fill capacity.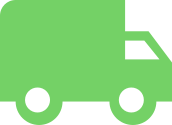 Transport
Distance from manufacturing site to your factory, impacting carbon emissions.
Join or login to see more
Join for free
or
Login